I have come to the conclusion that technology hates me. My computer has been throwing both software and hardware tantrums (especially over the last 2 weeks), printers and copy machines refuse to work if I touch them, my phone randomly freezes on me because it's probably butthurt that I hardly use it...I could go on. And so, I've not been able to post, or do much else, really.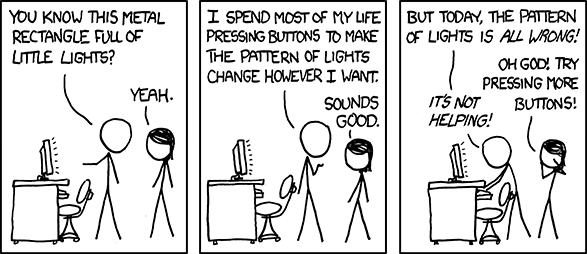 At least I've been able to keep up with the best web comic ever:
xkcd
. If you haven't read it, don't talk to me until you have!